Collapsible Containers: Innovative Bulk and Non-Bulk Solutions for
Regulated and Non-Regulated Materials Packaging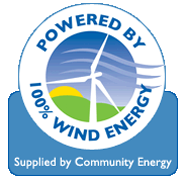 PackGen is a leading US design and manufacturing company with roots in manufacturing to the industrial trade since 1979. Today, PackGen enjoys a world-wide reputation for innovative design, durable construction, logistical ingenuity, and economical solutions for the world's collapsible container and packaging needs.
Dedicated to providing innovative packaging solutions for environmental organizations, chemical manufacturers, oil and gas companies, catalyst producers, pharmaceutical companies, food processors, and more, PackGen offers a large selection of products including bulk bags, catalyst containers, hazardous materials containers, battery recycling containers, spill containment, and chemical/raw materials packaging.
Choose from our great selection of standard composite containers or take advantage of our in-house engineering capabilities to custom design to your specifications. All PackGen products are designed and assembled within the United States, and are stringently tested by us and third-party authorities for full compliance and labeling integrity.
From non-bulk packaging to cubic yard and larger, non-regulated material to robust PG-I containers, PackGen is ready to meet your unique packaging requirements. Let's start a conversation!
Click to contact a PackGen solution expert.